Apply
Senior Product Manager, Platform Services
Product | San Francisco, CA
---
Lob's mission is to build APIs for businesses to increase the connectivity between the offline and online worlds.
It's our goal to build an API toolkit that allows organizations to innovate, move faster, and better differentiate themselves. With software transforming the way companies and people interact at an ever-accelerating rate, merging the offline and online worlds has become more important than ever.
Our Platform Services team powers Lob's core business. As Lob's Senior Product Manager for Platform Services, you will drive and deliver innovative, API-first services for our Print and Mail API. We're looking for an individual who is passionate about helping create the product roadmap at a dynamic and fast-growing startup, working closely with a world-class engineering and design team to deliver game-changing product capabilities, and interacting cross-functionally and directly with customers in order to understand product adoption and drive continuous product improvements.
Lob is looking for a passionate, Senior Product Manager to help shape the vision & roadmap for our products, and be intimately involved in new product initiatives. Our product team believes in finding ways to say "Yes", shipping early and often, creating a B2C experience for our B2B product and thinking API first. 
You will be responsible for our Core Platform Services (Webhooks, Tracking, Billing and Subscriptions, Data, Identity, API Performance, and our newest Analytics Product). We want this person to set up core processes and roadmaps that will help us scale these teams over time. You will manage the creation of new features, oversee UX improvements, and partner with our PMs and stakeholders across the organization to drive innovation.
As a Senior Product Manager, you'll...
Think and operate strategically based on data and research to ensure that your product roadmap supports Lob's overall company objectives. 

Articulate and validate your roadmap both internally with leaders and externally with customers and partners.

Identify, prioritize, and deliver product improvements to increase scale, usability, speed, and margin.

Truly partner with Lob's engineering team to break down large milestones into small, prioritized, shippable yet delightful chucks and execute product plans in an iterative and timely manner.

Be the domain expert for your product with a comprehensive understanding of customer feedback, competitive drivers, and market dynamics shape your product's direction

Leverage business metrics as well as meetings with customers, internal stakeholders, partners, and industry leaders to develop a perspective on how your product is being used and where to take the product next

Drive UI and API design, working closely with designers to build and test UI wireframes and interactive prototypes

Help drive field enablement for new feature releases, as well as core positioning and messaging for your product

Drive process improvements that benefit the product management team at large
For this role, we're looking for...
Technical Proficiency: Potential markers of technical proficiency include but

is not limited to

a computer science degree, software engineering experience, passing a basic system design interview, ability to dig in the weeds of a technical product with reduced engineering support, you've started a technical business before.
Proven ability to motivate, lead, and collaborate with product design, engineering, and other cross-functional teams

Prior experience building or working with APIs or technically equivalent product

Experience transforming business and product strategy into well-articulated product specs, using both quantitative and qualitative data to inform product direction and priorities

Extraordinary written and oral communication skills, with an ability to handle both executive-level discussions and functional deep dives with engineering

Fantastic problem-solving abilities, analytical horsepower, an attention to detail, and a willingness to do whatever it takes from an execution perspective
About Lob
Lob was built by technical co-founders with a vision to make the world programmable. We offer two flagship APIs (print & mail and address verification) that enable companies to send postal mail as effortlessly as sending emails. Lob is venture-backed by the most reputable investors in tech, and we are rapidly growing our team to shape the future of our company and meet the demands of a quickly growing customer base and dynamic product offerings.
We give our employees a lot of responsibility and ownership of their work. You will have fun at work while engaging in challenging projects with the best and brightest.
Perks
Health benefits for you and your dependent(s)

Healthcare Flexible Spending Accounts

Unlimited vacation policy

Commuter & Parking benefits (includes monthly stipend)

Wellness program (includes monthly stipend or free Barry's Bootcamp classes!)

Paid parental leave

Free lunch, dinner, and snacks

401K

Dog-friendly office

Ground floor opportunity as an early member of the Lob team; you'll directly shape the direction of our company
Our Commitment to Diversity
Lob is an equal opportunity employer and values diversity of backgrounds and perspectives to cultivate an environment of understanding to have greater impact on our business and customers. We encourage under-represented groups to apply and do not discriminate on the basis of race, religion, color, national origin, gender, sexual orientation, age, marital status, veteran status, or disability status.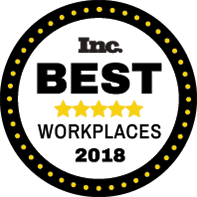 Forbes 30 Under 30 - Enterprise Technology 2017
#61 on Y Combinator's Top Companies List 2018
#26 2018 Fastest-Growing Private Companies, The Business Journals
Apply to Job