Apply
Director of Product, Print and Mail
Product | San Francisco, CA
---
As Lob's Director of Product, you will drive and deliver innovative, API-first services that enable developers and enterprises to automate the offline world.  We're looking for an individual who is passionate about helping create the product roadmap at a dynamic and fast-growing startup, working closely with a world-class engineering and design team to deliver game-changing product capabilities, and interacting cross-functionally and directly with customers in order to understand product adoption and drive continuous product improvements.
Lob is looking for a passionate, experienced Director of Product to help shape the vision & roadmap for our products, and be intimately involved in new product initiatives. Our product team believes in finding ways to say "Yes", shipping early and often, creating a B2C experience for our B2B product and thinking API first. You will determine product strategy, manage the creation of new features, oversee UX improvements, and partner with our executives and leaders across the organization to drive innovation. You'll build, mentor, and lead a top-tier team of product managers, raising the bar on product quality and ensuring excellence in execution. As the Director of Product, you will contribute significantly in the areas of strategy, planning, target-setting, operational/organizational effectiveness, and talent development.
As a Director of Product, you'll...
Attract new talent as you scale the team to meet the needs of the business

Provide technical leadership, mentorship, and guidance to the product teams as well as cross functional teams

Communicate successes illustrating the business value of delivered capabilities

Work with executive leadership to set expectations and manage risks, dependencies and tradeoffs inevitable in complex project delivery

Work with our Sales and Customer organizations to understand customer problems, design solutions and deliver value

Actively participate in the preparation and analysis of the company's strategic direction, tactical operating plans and new portfolio plan for product development

Identify, prioritize and deliver product improvements to drive revenue and customer growth for Lob.

Be the domain expert for your product with a complete understanding of how customer feedback, competitive drivers, and market dynamics shape your product's direction.

Think strategically to ensure that your product roadmap supports Lob's overall company objectives. Articulate and validate your roadmap both internally and externally.

Partner with our executives and leaders across the organization in sales, marketing, finance, product, design, and engineering to drive innovation in our roadmap and execute on it.

Establish processes to ensure career growth and development of your team

Be a coach, thought partner, and sounding board

Attract, build and retain the best problem-solvers and collaborators. You'll be responsible for building diverse, inclusive teams, where everyone feels comfortable and safe being themselves at work.

Work with our Founders and other Product Managers to define the culture of our product management team. We are building a place where Product Managers collaborate with each other to make the Product organization as healthy as we can, instead of playing politics. Our Director of Product will lay the cultural foundation for how things look in the future, no matter how big we get.
For this role, we're looking for...
Managed a high growth SaaS or B2B product

Built developer oriented products

Has managed a team of product managers

Excited about hiring and enjoys coaching a team

Ideally comes from a CS or similar background.
About Lob
Lob was built by technical co-founders with a vision to make the world programmable. We offer two flagship APIs (print & mail and address verification) that enable companies to send postal mail as effortlessly as sending emails. Lob is venture-backed by the most reputable investors in tech, and we are rapidly growing our team to shape the future of our company and meet the demands of a quickly growing customer base and dynamic product offerings.
We give our employees a lot of responsibility and ownership of their work. You will have fun at work while engaging in challenging projects with the best and brightest.
Perks
Health benefits for you and your dependent(s)

Healthcare and Dependent Care Flexible Spending Accounts

Unlimited vacation policy

Commuter & Parking benefits (includes monthly stipend)

Wellness program (includes monthly stipend or free Barry's Bootcamp classes!)

Paid parental leave

Free lunch, dinner, and snacks

401K

Dog-friendly office

Ground floor opportunity as an early member of the Lob team; you'll directly shape the direction of our company
Our Commitment to Diversity
Lob is an equal opportunity employer and values diversity of backgrounds and perspectives to cultivate an environment of understanding to have greater impact on our business and customers. We encourage under-represented groups to apply and do not discriminate on the basis of race, religion, color, national origin, gender, sexual orientation, age, marital status, veteran status, or disability status.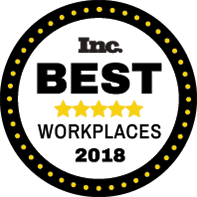 Forbes 30 Under 30 - Enterprise Technology 2017
#61 on Y Combinator's Top Companies List 2018
#26 2018 Fastest-Growing Private Companies, The Business Journals
Apply to Job