Apply
VP of Marketing
Marketing | San Francisco, CA
---
To remain competitive and succeed in today's world, enterprises must embrace digital transformation and rethink every aspect of their businesses in modern terms. The role of technology is rapidly shifting, from being a driver of marginal efficiency to an enabler of fundamental innovation and disruption. Digital transformation has created an opportunity for innovation across all industries. From retail to life sciences to manufacturing, we are seeing a complete reinvention of products, services, and experiences being delivered to the market.
Lob's software platform automates age-old offline business processes in a modern, intelligent, and technology-forward way. Now you can program and control physical mail just like e-mail, from automatic triggers to lightning-fast delivery and everything in between. Enterprise companies use Lob's suite of APIs to mail fully dynamic and personalized customer communications with print media. The result? A more timely, relevant, and personal customer experience that's fully automated and trackable. If it's mail, Lob does it better.
The mission of the VP Marketing is to build and scale a fully-integrated, world-class marketing organization capable of positioning Lob as a premier API company , growing demand and ultimately driving revenue.
As the VP of Marketing, you'll...
Own category creation and create a buzz in the market around Lob and develop a unique brand identity for the company.
Oversee and execute strategy on company marketing initiatives that contribute to our high growth goals, including demand generation across all channels, product and solutions marketing, customer acquisition, marketing operations, content, events, social media, AR/PR, and branding.
Own the conversation and credibly tell our story. Understand the market trends and competitive landscape and develop competitive positioning while establishing rapport with media and industry analysts.
Create a modern, high-velocity lead generation engine at Lob. Work side by side with sales to drive the "revenue funnel", implement ways to improve the level of engagement and adoption at every stage.
Align closely with product and revenue teams to understand our client's needs, create go-to-market strategies, and create communication and collateral that reflects the company brand and ROI for clients.
Drive best in class product marketing including product launch management, white papers, presentations, and other customer-facing materials to build awareness, drive demand and arm sales with tools and training.
Define the marketing strategy needed to grow the community and increase engagement including social media, online, and email marketing.
Motivate, mentor, and develop the existing team; develop and implement a long-term plan for marketing team structure and growth. Leverage existing network to continue to build a world-class marketing team.
Lead the team in annual and quarterly planning, keeping track of budget, and reporting on marketing initiatives' performance, with a focus on ROI & revenue growth.
Exercise a data-centric approach to gather customer/user insights and use data to improve future marketing campaigns and results. Establish a clear framework for evaluation.
For this role, we are looking for someone who has...
10+ years experience in B2B marketing at well-recognized brands, with a wide knowledge of the full marketing stack, and in-depth knowledge of demand generation for self-service customers and product marketing.
5+ years of experience in a leadership role, building and managing a marketing organization with superior ability to recruit, retain, and motivate our existing team and future talent.
Experience working at start up, specifically taking a company through a scaling phase either as marketing head or key right-hand person.
Prior experience executing a short and long-term go-to-market strategy at a high-growth company, ideally that has scaled to $100M in revenue and beyond.
Experience and comfort with a technical sale – Lob's differentiation stems from its cutting edge technology and being able to both understand and articulate the value proposition is key.
Superior communication skills - ability to prioritize and efficiently and transparently communicate marketing goals and results at a team, executive, and company level.
A demonstrated history of being a team player with a desire to jump in and get your hands dirty as needed.
Experience partnering closely with sales leadership and an understanding of the connection between demand generation and revenue growth.
Understanding of marketing automation and related software, as well as knowledge of market trends in digital marketing technology.
About Lob
Well-funded: $29.4M raised from top-tier investors including Y Combinator, Polaris Partners, Floodgate, and First Round Capital.
Experienced leadership: Lob's executive team features seasoned leaders from companies such as Zuora, Airbnb, Microsoft, and Stitch Fix.
Market traction: Triple-digit revenue growth; 450+ customers with marquee clients such as Walmart, Amazon, Facebook, Square, Capital One, and Booking.com.
Market opportunity: Lob is poised to capture a large share of a $70B+ market. It's a massive TAM.
Category defining and leading technology. Deep, differentiated and proven IP with no competition in the space.
About Lob
Lob was built by technical co-founders with a vision to make the world programmable. We offer two flagship APIs (print & mail and address verification) that enable companies to send postal mail as effortlessly as sending emails. Lob is venture-backed by the most reputable investors in tech, and we are rapidly growing our team to shape the future of our company and meet the demands of a quickly growing customer base and dynamic product offerings.
We give our employees a lot of responsibility and ownership of their work. You will have fun at work while engaging in challenging projects with the best and brightest.
Perks
Health benefits for you and your dependent(s)

Healthcare Flexible Spending Accounts

Unlimited vacation policy

Commuter & Parking benefits (includes monthly stipend)

Wellness program (includes monthly stipend or free Barry's Bootcamp classes!)

Paid parental leave

Free lunch, dinner, and snacks

401K

Dog-friendly office

Ground floor opportunity as an early member of the Lob team; you'll directly shape the direction of our company
Our Commitment to Diversity
Lob is an equal opportunity employer and values diversity of backgrounds and perspectives to cultivate an environment of understanding to have greater impact on our business and customers. We encourage under-represented groups to apply and do not discriminate on the basis of race, religion, color, national origin, gender, sexual orientation, age, marital status, veteran status, or disability status.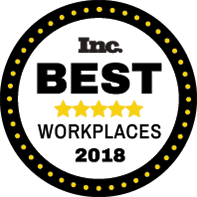 Forbes 30 Under 30 - Enterprise Technology 2017
#61 on Y Combinator's Top Companies List 2018
#26 2018 Fastest-Growing Private Companies, The Business Journals
Apply to Job